BINGE OR NO? BoJack Horseman – Season 2
*guitar strum* Back in 2014, Netflix released a very weird TV show…
BoJack Horseman, an adult animated comedy-drama, was released in the August of last year to very little fanfare. People were more interested in finishing season 2 of Orange Is the New Black or other established Netflix releases than checking out a cartoon about an anthropomorphic horse who is also a washed-up 90s TV star. Reviews were mixed; critics thought the show simply wasn't as funny as other adult animated shows like FX's Archer or FOX's Bob's Burgers.
However, once viewers finished OINTB and House of Cards for the billionth time, they turned to BoJack Horseman and told Netflix, "Hey, this isn't half bad." Netflix ordered a second series, which premiered last week.
BoJack Horseman picks off from its last season, where the titular horse-man (voiced by Will Arnett) prepares to go to work on his dream movie, a biopic about the racehorse Secretariat (who is reimagined as a track star, to fit in with the anthropomorphized animal setting). Also with him are his human roommate Todd (Aaron Paul), his pink cat agent Princess Carolyn (Amy Sedaris), his human biographer/character consultant Diane Nguyen (Alison Brie), and archrival/Diane's husband/golden retriever Mr. Peanutbutter (Paul F. Tompkins). This season also features numerous guest stars including Kristen Schaal, Stanley Tucci, Olivia Wilde, Lisa Kurdrow, Ben Schwartz, Amy Schumer, Henry Winkler, Daniel Radcliffe, George Takei, and even Sir Paul McCartney.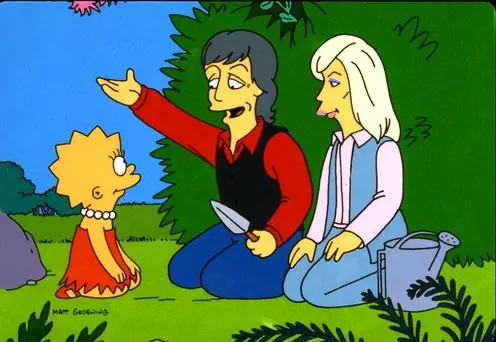 Well, The Simpsons got him first so it's not that big of a coup.
Critics are giving BoJack better reviews for its sophomore season–currently it has a 100% rating on Rotten Tomatoes–and HNTP completely agrees with the praise. While BoJack still struggles to find a unique voice for adult humor, the series gets the laughter going with its infinite background gags (seriously, you'll need to rewatch every episode at least six times to catch every Easter egg that the dedicated writers and animators snuck in) and when it exploits its strange "animal and humans coexisting alongside another" world. In one episode, BoJack passes an anthropomorphic dog dressed in a chicken mascot costume walking with a chicken dressed as a dog mascot. In another, Diane meets with a sexy dolphin popstar, who excuses herself from dinner, saying, "I need to get my blow hole bleached." The episode "Chickens" is dedicated to Todd attempting to save a runaway hen from being sent to the slaughterhouse, which gives us the disturbing revelation that there isn't much difference between the animals that wear clothes and have jobs and interact with humans and the ones that get eaten at a KFC-type fast food chain.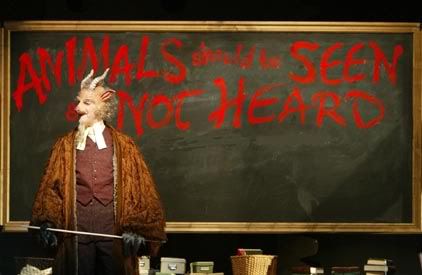 "And maybe not eaten…?"
But BoJack shines best when it gets dark. People overwhelmingly connect to the depressed state that BoJack and other characters find themselves in as they struggle to find success, love, and inner peace. Margaret Lyons from Vulture sums up this connection, saying, "This [portrayal of depression] is so rarely articulated or portrayed on TV in any way; somehow a cartoon horse dude is teaching us about ourselves, you guys."
"Whoa. Wonder what real horses can teach us."
And he does. Throughout season 2, BoJack makes us laugh, cry, and cringe as he and his friends struggle to find their purpose in the shallow wasteland that is "Hollywoo." There is no "d." You'll have to watch season 1, episode 6 to find out why.
The verdict: BINGE. Totally binge.